Yakage was a village of old style inns during the Edo period, when the whole town would prepare inns for Daimyo-Gyoretsu, which consisted of hundreds of people. This history gave rise to the whole town being recognized as an inn, as the first Albergo Diffuso Town in Japan, that still offers hospitality to travellers today.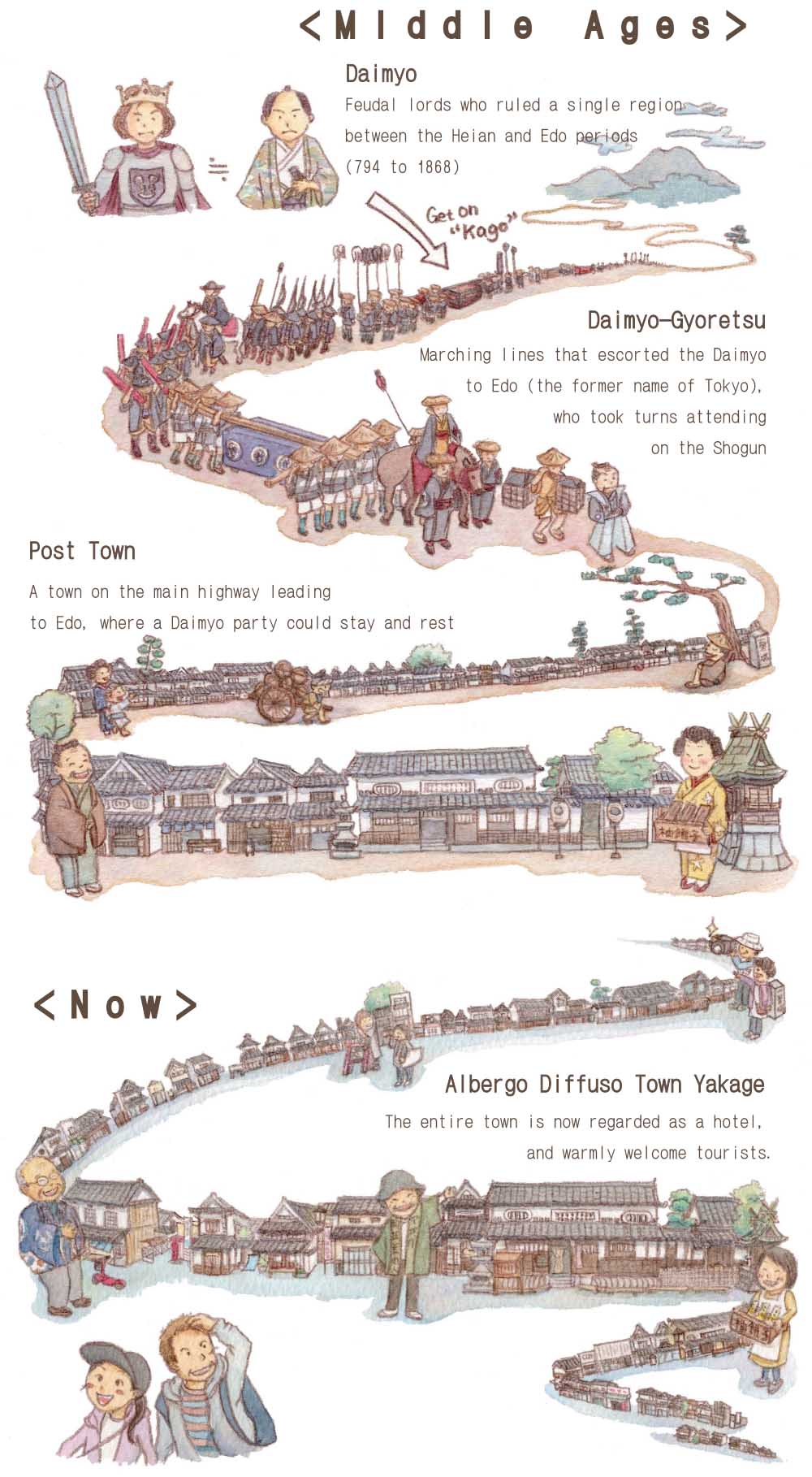 In Yakage, you can pass a memorable time and experience ancient Japan, through the original post town scenery, historic festivals, and harvesting locally grown fruits.

The ancient and grand townscape brimming with emotions. Here stand the inns of Yakage that will heal your mind and body.

There are many activities to make the most out of Yakage, from the various festivals of a post town that was used by the Daimyo-Gyoretsu, to experiencing tradional cultural dancing and meditiation, harvesting fruits, and cycling etc.
Kimono Dressing Experience & Stroll

"Bityu-Kagura" Performance Appreciation